Por @latino.romano
"Nada es como lo natural", me refiero a que nada es mejor. Seguramente muchos estarán de acuerdo con esa frase. Otra frase bastante común y además creativa es "si tú puedes hacerlo, yo también puedo", esta última alude al hecho de que todos podemos aprender un oficio o una actividad y hacerla bien.
Estamos acostumbrados a la vida moderna y a las comodidades que esta reporta. Pero cuando por algún motivo nuestras circunstancias cambian y tenemos que elaborar algún alimento o realizar una tarea sin las acostumbradas herramientas, es cuando notamos lo poco preparados que estamos para vivir en el mundo real.
Suponga que un día dejan de trabajar las empresas productoras de alimentos y se ve en la necesidad de producir su propia comida. ¿Cuánto sabe de sembrar y cultivar? ¿Si tuviera que alimentar a sus mascotas sin alimentos industrializados, ¿sabría cómo hacerlo bien?
Suponga ahora que ninguna tienda vende más zapatos. ¿Podría fabricar usted su propio calzado? ¿Qué hay de su ropa? ¿Sabe cómo hacer siquiera una camisa o un pantalón?
Pues lo cierto es que todas estas cosas son fabricadas por alguien, y si ellos pueden hacerlo ¿Por qué no puedo aprender a hacerlo yo?
Quizá hasta pueda hacerlo mejor y de mayor calidad, más cómodo o más elegante. Todo es posible si lo vemos desde un punto de vista positivo.
Desde luego es probable que nunca tengamos la necesidad de fabricar nuestras propias cosas, pero si tuviéramos que hacerlo debemos recordar que podemos lograrlo, somos capaces de hacerlo.
---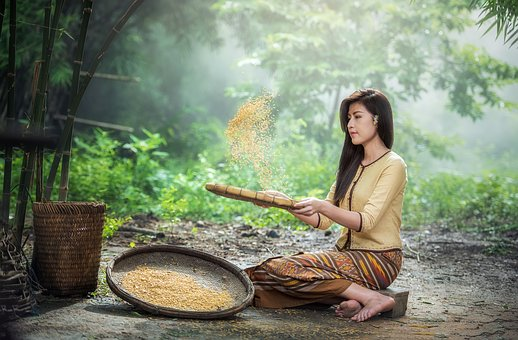 Esta invitación es solo para 100 personas, no pierdas la tuya: https://discord.gg/jCS6kZ4
---
By @latino.romano
"Nothing is like natural," I mean nothing is better. I'm sure a lot of people will agree with that phrase. Another quite common and creative phrase is "if you can do it, I can do it", the latter alludes to the fact that we can all learn a trade or an activity and do it well.
We are accustomed to modern life and the comforts it brings. But when for some reason our circumstances change and we have to make some food or do some task without the usual tools, it is when we notice how unprepared we are to live in the real world.
Suppose that one day food companies stop working and you see the need to produce your own food. How much do you know about sowing and growing? If you had to feed your pets without industrialized food, would you know how to do it well?
Suppose now that no store sells more shoes. Could you make your own shoes? What about your clothes? Do you even know how to make a shirt or pants?
Well, the truth is that all these things are made by someone, and if they can do it, why can't I learn to do it?
Maybe I can even do it better and of higher quality, more comfortable or more elegant. Everything is possible if we look at it from a positive point of view.
Of course we may never have the need to make our own things, but if we had to do it we have to remember that we can do it, we are able to do it.
---