Por @latino.romano
¿Has intentado levantar una silla con una sola mano por una sola de sus patas? Es sumamente difícil para simples mortales. Pero hacerlo con ambas manos o con ayuda de alguien hace que todo parezca fácil.
Existen cientos de grupos y comunidades de ayuda dentro de esta plataforma que aseguran estar allí para ayudarte a crecer.
Programas de ayuda, concursos, retos, engaños (¿dije engaños? Perdón, me traicionó el subconsciente), en fin, iniciativas para fomentar una contribución colaborativa mancomunada y organizada (seguro ya te diste cuenta que esto no existe en verdad, ja, ja) que pretende dar apoyo al que lo necesite.
Seguro que muchos de estos grupos tienen intenciones genuinas de hacer lo que prometen, no pondré en duda eso. Solo voy a hacer un comentario a favor de la familia de la alianza. @thealliance de @enginewitty puedo decir que ha resultado ser una verdadera mano de apoyo a todos los miembros de la familia.
Y no porque suela regalar dinero a sus miembros, o dar votos jugosos a los hablan bien del grupo, no, de hecho, al no hacer esto se ha evitado que aquellos que en realidad no entienden el significado de compromiso terminen dañando la unidad de nuestra comunidad, de nuestra familia.
No voy a contarte más sobre esto, solo voy a invitarte a probarlo por ti mismo. Seguro ya sabes cómo llegar al castillo.
Descargo de responsabilidad: Las opiniones que se traslucen en este texto obedecen a la óptica personal del autor quien, como toda persona, tiene derecho a expresarlas respetuosamente.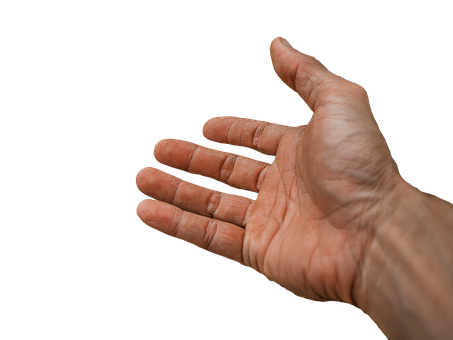 Gheyzer J. Villegas (@latino.romano) es un escritor hispano de relatos y poemas, miembro del mundialmente reconocido grupo The Alliance para quien escribe estos textos inéditos…
English version
By @latino.romano
Have you ever tried to lift a chair with one hand by one of its legs? It's extremely difficult for mere mortals. But to do it with both hands or with someone's help makes everything seem easy.
There are hundreds of support groups and communities within this platform that claim to be there to help you grow.
Help programs, contests, challenges, deceptions (did I say deceptions? Sorry, my subconscious betrayed me), in short, initiatives to encourage a collaborative contribution, united and organized (surely you've already realized that this does not really exist, ha, ha) that aims to give support to those who need it.
Surely many of these groups have genuine intentions to do what they promise, I will not doubt that. I'm just going to make a comment on behalf of the alliance family. @enginewitty's @thealliance I can say that it has proved to be a true hand of support to all members of the family. And not because it usually gives money to its members, or gives juicy votes to those who speak well of the group, no, in fact, by not doing this it has prevented those who do not really understand the meaning of commitment from ending up damaging the unity of our community, of our family.
I'm not going to tell you more about this, I'm just going to invite you to try it out for yourself. I'm sure you already know how to get to the castle.
Disclaimer: The views expressed in this text are those of the author, who, like everyone else, is entitled to express them respectfully.
Versão em português
Por @latino.romano
Já tentou levantar uma cadeira com uma mão por uma das suas pernas? É extremamente difícil para os simples mortais. Mas fazê-lo com ambas as mãos ou com a ajuda de alguém faz tudo parecer fácil.
Há centenas de grupos e comunidades de apoio dentro desta plataforma que afirmam estar presentes para o ajudar a crescer.
Programas de ajuda, concursos, desafios, enganos (eu disse enganos? Desculpe, o meu subconsciente traiu-me), em suma, iniciativas para encorajar uma contribuição colaborativa, unida e organizada (certamente já se apercebeu que isto não existe, ha, ha) que visa dar apoio a quem dele necessita.
Certamente que muitos destes grupos têm intenções genuínas de fazer o que prometem, não duvido disso. Vou apenas fazer um comentário em nome da família da aliança. @enginewitty's @thealliance posso dizer que provou ser uma verdadeira mão de apoio para todos os membros da família. E não porque normalmente dá dinheiro aos seus membros, ou dá votos suculentos àqueles que falam bem do grupo, não, de facto, ao não o fazer, impediu que aqueles que não compreendem realmente o significado do compromisso acabassem por prejudicar a unidade da nossa comunidade, da nossa família.
Não vos vou falar mais sobre isto, vou apenas convidá-los a experimentar por vós próprios. Tenho a certeza de que já sabe como chegar ao castelo.
Aviso: Os pontos de vista expressos neste texto são os do autor, que, como todos os outros, tem o direito de expressá-los respeitosamente.