Por @latino.romano
Una noche como cualquier otra en la refinería. Trabajo mecánico muy organizado y controlado.
—Terminé mi ronda del ala seis, todos los tanques están en niveles óptimos —indicó el técnico acercándose a la máquina de café.
—Esta mañana fue una locura en esa ala, dos tanques dispararon las alarmas en todo el complejo —replicó un panelista señalando unos papeles sobre la mesa.
—Leí el reporte cuando llegué, solo debemos estar pendientes que las válvulas de control de flujo no se detengan, al parecer eso fue lo que ocurrió durante la guardia diurna.
—Esas válvulas se instalaron recientemente, ¿cómo es que fallan tan pronto? —preguntó el gerente de turno.
—Es simple jefe; mala instalación —respondió el técnico con dejo de desprecio.
—¿Dices que los ingenieros no hicieron bien su trabajo? —preguntó ofendido el gerente.
—Digo, jefe, que un error en la instalación, y es algo que desde luego puede ocurrir, significaría una explosión de todos los tanques del ala seis y pondría nuestras vidas en juego.
—Eso generaría una explosión en cadena. Las alas desde la seis hasta la doce volarían en pedazos y nosotros con ellas —agregó el panelista.
—¡Exacto! Y la emanación de gases y químicos afectaría la zona por cientos de kilómetros alrededor —señaló el técnico.
—La inspección de cada trabajo de reemplazo es rigurosa, podemos confiar en que no ocurrirá de nuevo —sentenció el gerente en tono firme.
—Parece que nuestra guardia será tranquila, ya revisé los parámetros en la computadora y no hay nada fuera de lo común —dijo el panelista con optimismo.
—Alguien está en la puerta solicitando acceso, es alguien de seguridad —dijo el técnico señalando un monitor.
—Es Joe, viene a hacer su inspección —dijo el panelista sonriendo y agregó— veamos con que nos sale hoy.
La puerta de la sala de control se abrió y Joe entró muy serio con su uniforme de oficial y portando una caja blanca. Miró unos instantes con mucha autoridad a los tres hombres presentes, luego les preguntó en tono solemne:
—¿Quién de ustedes está dispuesto a darle una paliza a los otros en el dominó esta noche?
El gerente lo miró fijamente y respondió: —si trajiste las donas que te encargué, soy tu hombre Joe.
—Veinte donas rellenas para toda la noche —sentenció Joe cambiando su rostro a una gran sonrisa y mostrando el contenido de la caja.
Una noche como cualquier otra, entre operaciones de rutina y juego prohibido por las regulaciones de la empresa. Regulaciones cuya supervisión recaían sobre el personal de seguridad y los gerentes de cada guardia. Los mismos que entre bromas y risotadas comían donas y jugaban en horas laborales.
Las horas transcurrían en falsa calma mientras los hombres degustaban su postre y se probaban unos a otros en el juego de mesa. Afuera en la planta, en exterior donde el estruendo de los equipos hace imposible oír pequeñas señales, dos tanques de almacenamiento colmaban su capacidad por una falla en las válvulas reguladoras.
La alerta no se hizo esperar en la sala de control donde los jugadores interrumpían su duelo para dar atención al problema.
Sonaron las sirenas por todo el complejo industrial, mucha gente se movilizó ante la emergencia. Muchos técnicos e ingenieros recorrían las escalinatas procurando hacer su parte para contener la gran explosión.
Las poblaciones cercanas dormían inocentes e ignorantes ante los eventos que se desarrollaban en la refinería. Las esposas e hijos de los trabajadores no se imaginaban lo cerca que estaban de no despertar el siguiente día si los gases venenosos llegaban hasta ellos.
Pero la habilidad de unos pocos permitió contener la amenaza. Finalmente la calma volvió a las instalaciones de aquella industria y las operaciones se normalizaron.
Un informe técnico muy detallado y riguroso fue escrito esa misma noche para ser evaluado la mañana siguiente por la junta administrativa. Un informe que describía minuto a minuto las actividades del personal de guardia en la sala de control, del personal técnico que hizo las rondas en el ala seis y de los oficiales de seguridad que resguardan que se cumplan las normas.
Jamás detalló ese informe los diferentes sabores de las donas de Joe, ni los tantos de las partidas de dominó que se jugaron esa noche. No hubo responsables del incidente, solo héroes esmerados que resolvieron el problema en feliz cumplimiento de su deber.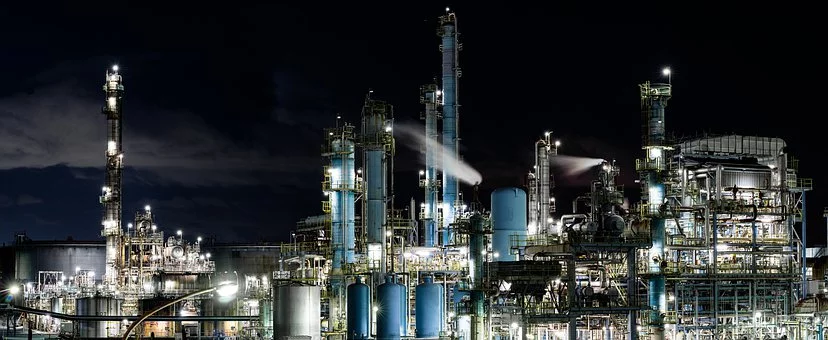 Esta invitación es solo para 100 personas, no pierdas la tuya: https://discord.gg/jCS6kZ4
By @latino.romano
A night like any other at the refinery. Mechanical work very organized and controlled.
-I finished my six-wing round, all tanks are at optimum levels," said the technician approaching the coffee machine.
-This morning it was crazy in that wing, two tanks triggered the alarms throughout the complex," replied a panelist pointing to papers on the table.
-I read the report when I arrived, we just have to make sure that the flow control valves don't stop, apparently that's what happened during the day shift.
-Those valves were installed recently, how come they fail so soon? -asked the shift manager.
-It's simple boss; bad installation," replied the technician with a sneer.
-Are you saying that the engineers didn't do their job well? -the manager asked offended.
-I say, boss, that a mistake in the installation, and it's something that of course can happen, would mean an explosion of all the tanks on wing six and would put our lives on the line.-That would generate a chain explosion. The wings from six to twelve would fly in pieces and us with them," added the panelist.
-Exactly! And the emanation of gases and chemicals would affect the area for hundreds of miles around," said the technician.
-The inspection of each replacement job is rigorous, we can trust that it will not happen again," the manager said in a firm tone.
-It seems that our guard will be calm, I already checked the parameters in the computer and there is nothing out of the ordinary," said the panelist optimistically.
-Someone is at the door asking for access, it's someone from security," said the technician pointing to a monitor.
-It's Joe, he's coming to do his inspection," said the panelist smiling and added, "let's see what he comes up with today.
The control room door opened and Joe came in very seriously in his officer's uniform and wearing a white box. He looked for a few moments with great authority at the three men present, then asked them in a solemn tone:
-Who among you is willing to beat up the others in the domino tonight?
The manager stared at him and replied, "If you brought the doughnuts I ordered from you, I am your man Joe.
-Twenty stuffed donuts for the whole night," said Joe, changing his face to a big smile and showing the contents of the box.
A night like any other, between routine operations and gambling forbidden by company regulations. Regulations whose supervision fell on the security personnel and managers of each guard. The same ones that between jokes and laughter ate donuts and played during working hours.
The hours passed in false calm while the men tasted their dessert and tried each other in the board game. Outside in the plant, outdoors where the din of the equipment makes it impossible to hear small signals, two storage tanks filled their capacity due to a failure in the regulating valves.
The alert was not kept waiting in the control room where the players interrupted their duel to give attention to the problem.
The sirens sounded throughout the industrial complex, many people mobilized for the emergency. Many technicians and engineers walked the stairs trying to do their part to contain the big explosion.
The nearby populations slept innocent and ignorant before the events that took place in the refinery. The wives and children of the workers could not imagine how close they were to not waking up the next day if the poisonous gases reached them.
But the skill of a few made it possible to contain the threat. Finally the calm returned to the facilities of that industry and the operations were normalized.
A very detailed and rigorous technical report was written that same night to be evaluated the next morning by the administrative board. A report describing the minute-by-minute activities of the on-call staff in the control room, the technical staff who made the rounds in wing six and the security officers who guard against compliance.
That report never detailed the different flavors of Joe's donuts, nor the many dominoes that were played that night. There was no one responsible for the incident, only dedicated heroes who solved the problem in the happy performance of their duty.