Por @latino.romano
En estos tiempos tan angustiosos es fácil preocuparse en exceso por las muchas calamidades que afectan a todos.
Ya es destacable el hecho de que la cuarentena mundial nos tiene algo estresados, pues al no poder salir con la misma libertad de siempre, son muchas las cosas que no podemos hacer ni por nosotros mismos, ni por los demás.
Pero gracias a que vivimos en un mundo con cierto desarrollo tecnológico, y que este desarrollo a dado paso al crecimiento y uso de las redes sociales, entonces tenemos una herramienta que puede ayudarnos a estar conectados con nuestros conocidos y seres queridos.
¿Qué tal si dedicamos unos minutos al día (para algunos el día es bastante largo justo ahora) para indagar sobre el bienestar de aquellas personas que figuran en nuestros contactos?.
Una pregunta simple y un saludo agradable podrían alegrar el día de quien está al otro lado de la red. Podríamos decir algo como: "Hola, estoy saludando a mis contactos para saber cómo están y me gustaría conocer cómo te va con la cuarentena…".
Estas simples palabras pueden significar un alivio en medio de la turbulencia para muchos de los que lo reciban.
Esto no se trata de un concurso más de esta plataforma, sino de una verdadera dinámica que puede ser muy productiva durante el tiempo que dure la amenaza del COVID-19.
Descargo de responsabilidad: Las opiniones que se traslucen en este texto obedecen a la óptica personal del autor quien, como toda persona, tiene derecho a expresarlas respetuosamente.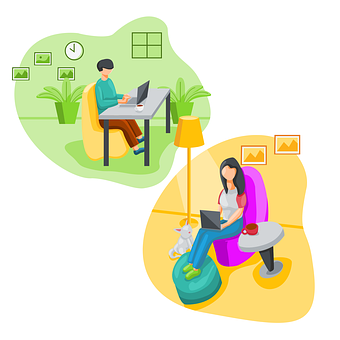 Gheyzer J. Villegas (@latino.romano) es un escritor hispano de relatos y poemas, miembro del mundialmente reconocido grupo The Alliance para quien escribe estos textos inéditos…
English version
By @latino.romano
In these distressing times it is easy to worry excessively about the many calamities that affect everyone.
It is already remarkable the fact that the world quarantine has us somewhat stressed, because not being able to leave with the same freedom as always, there are many things we can not do either for ourselves or for others.
But thanks to the fact that we live in a world with certain technological development, and that this development has given way to the growth and use of social networks, then we have a tool that can help us stay connected with our acquaintances and loved ones.
How about dedicating a few minutes a day (for some the day is quite long right now) to inquire about the well-being of those people in our contacts? A simple question and a nice greeting could brighten up the day of the person on the other end of the network.
We could say something like: "Hi, I am greeting my contacts to see how they are doing and I would like to know how you are doing with the quarantine
These simple words can mean relief in the midst of turbulence for many of those who receive it. This is not just another contest on this platform, but a real dynamic that can be very productive during the time of the COVID-19 threat.
Disclaimer: The views expressed in this text are those of the author, who, like everyone else, is entitled to express them respectfully.