Por @latino.romano
¡Vaya que ha sido una semana terrible!.
Entre apagones y fallas de internet, trabajo pesado para obtener el sustento, enfrentarse a las limitaciones y compromisos de la vida; los días pasan como soldados fieles en su marcha sin darnos oportunidad alguna.
Quizá eso explique mi ausencia por varios días de este mundo literario, sigue siendo duro, pues solo tengo un respiro y no sé a ciencia cierta cuando terminarán las actividades que me mantienen obligatoriamente alejado de Steemit, y que para ser sincero, no me reportan los beneficios o ganancias que desearía.
Algo llamó mi atención, y es a lo que realmente voy a referirme con esta reflexión.
Uno pudiera creer que los compromisos están haciendo fila detrás de una puerta para tener audiencia con nosotros, que muchas de las personas implicadas notarán la ausencia y quizá hasta se molesten por no poder contar con nuestra acostumbrada compañía, pero en mi caso no ha sucedido esto.
Realmente nadie se molestó por mi escasa participación al honrar acuerdos de publicación o trabajo durante estos días pasados. Eso demuestra la gran paciencia que muchos tienen y su profunda comprensión de las realidades de la vida. Agradezco eso.
Sin embargo ayer una persona se comunicó conmigo solo para decirme que me extrañaban, era evidente que había notado el tiempo que no participé publicando y no pude dejar de pensar que esta persona fue la única que se motivó a saludarme, al menos para ver si obtenía respuesta de mi parte. Esto también es genial, y es conmovedor.
En definitiva creo que existen personas geniales. Con una mente positiva y un pensamiento optimista se puede avanzar mucho. Por esta razón mantengo mi idea de seguir adelante, ahora liberándome de aquellas responsabilidades que evidentemente no me estaban llevando a ningún lado.
Continuaré dejando mis huellas, no para aquellos que tropiezan con ellas sin darse cuenta, sino para aquellos que con cuidado miran la arena para saber por dónde ha transitado.
Espero que todo vuelva a la normalidad pronto. Un gran saludo a mis compañeros de la Alianza y del proyecto Freewrite.
---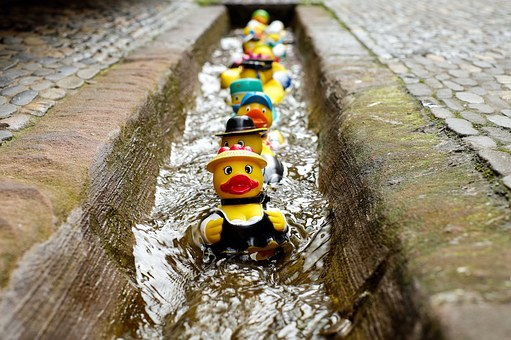 Esta invitación es solo para 100 personas, no pierdas la tuya: https://discord.gg/jCS6kZ4
---
By @latino.romano
It's been a terrible week.
Between blackouts and Internet failures, hard work to obtain sustenance, to face the limitations and commitments of life; the days pass like faithful soldiers in their march without giving us any opportunity.
Perhaps that explains my absence for several days from this literary world, it is still hard, because I only have a respite and I don't know for sure when the activities will end that obligatorily keep me away from Steemit, and to be honest, they don't bring me the benefits or profits that I would like.
Something caught my attention, and that is what I am really going to refer to with this reflection.
One might believe that commitments are queuing up behind a door to have an audience with us, that many of the people involved will notice the absence and perhaps even get upset because they cannot count on our usual company, but in my case this has not happened.
No one really bothered about my poor participation in honoring publication or work agreements during these past few days. That shows the great patience that many have and their deep understanding of the realities of life. I appreciate that.
However, yesterday a person contacted me only to tell me that I was missed, it was evident that I had noticed the time I did not participate in publishing and I could not help thinking that this person was the only one who was motivated to greet me, at least to see if he got an answer from me. This is great, too, and it's touching.
I definitely think there are great people. With a positive mind and optimistic thinking, you can go a long way. For this reason I maintain my idea of moving forward, now freeing myself from those responsibilities that were evidently taking me nowhere.
I will continue to leave my footprints, not for those who stumble upon them without realizing it, but for those who carefully look at the sand to know where it has traveled.
I hope everything returns to normal soon. A big greeting to my fellow members of the Alliance and the Freewrite project.
---