Por @latino.romano
Pasarelas encumbradas, tan altas como las ansias de libertad de los prisioneros. Terreno regido por su señor, su feudo que vigila a diario con sigilo.
Las oscuras tejas suenan al paso del viento y al abrazo del sol. Campos en cultivo, ordenados como soldados que marchan para intimidar al adversario. Un suelo totalmente árido, donde el rocío no sobrevive al naciente y ni el follaje al picoteo de las aves.
Pero paciente y seguro se pasea el señor del tejado, exhibiendo sus garras a los incautos que intentan dominarlo.
Su presencia no se siente, no altera para nada su entorno, sus pasos son voces calladas que susurran vacío al andar. Su nariz busca celosa la más mínima muestra o rastro de algo que pueda probar.
En las alturas del tejado tiene su reino. Abajo en los dominios de los hombres, solo es un fugitivo, un desterrado que no tiene hogar, donde su presencia es despreciada y pocas veces es respetado por los demás. Arriba es todo un campeón, la encarnación de la furia para las pequeñas criaturas que se aventuran a probar suerte en las oscuras tejas onduladas.
Pronto su poderío se pondrá a prueba, su corona le será arrebatada. Su feudo es uno que siempre está en disputa. Los novatos buscan una oportunidad para gobernar, para dejar salir libre su canto en las noches y atraer a las doncellas del rey actual.
Cuando caigan las sombras del ocaso, la lucha iniciará con fervor, se estremecerán los techos adornados de piedras, con la ira de los titanes que ejercen dominación, en las alturas de los hogares donde encuentran inspiración, también descanso y amores, personajes tristes de una amarga canción.
---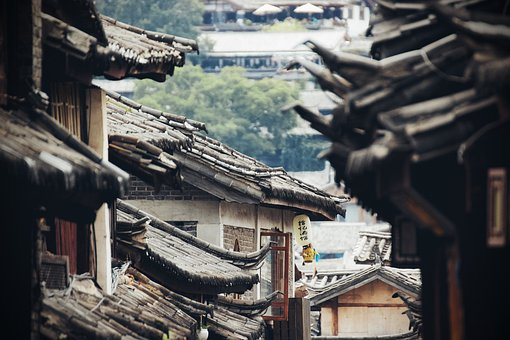 Esta invitación es solo para 100 personas, no pierdas la tuya: https://discord.gg/jCS6kZ4
---
By @latino.romano
Elevated catwalks, as high as the prisoner's longing for freedom. Land ruled by his lord, his fief that he watches over with stealth on a daily basis.
The dark tiles sound like the wind and the embrace of the sun. Fields in cultivation, ordered as soldiers marching to intimidate the adversary. A totally arid soil, where the dew does not survive the rising and neither the foliage to the pecking of the birds.
But patient and sure the lord of the roof walks, exhibiting his claws to the unwary who try to dominate it.
His presence is not felt, does not alter his environment at all, his steps are quiet voices that whisper empty when walking. His nose looks for jealousy, the slightest sign or trace of something he can prove.
In the heights of the roof he has his kingdom. Down in the domain of men, he is only a fugitive, an outcast who has no home, where his presence is despised and seldom respected by others. Above is a champion, the incarnation of fury for small creatures who venture to try their luck on the dark wavy tiles.
Soon his power will be put to the test, his crown will be snatched from him. His fief is one that is always in dispute. Novices seek an opportunity to rule, to let their singing go free at night and attract the maidens of the current king.
When the shadows of the sunset fall, the fight will begin with fervor, the ceilings adorned with stones will tremble with the anger of the titans who exercise domination, in the heights of the homes where they find inspiration, also rest and love, sad characters of a bitter song.
---