Por @latino.romano
La asamblea de animales se reunió desde temprano para considerar un importante asunto. Miembros destacados de las diferentes especies animales del bosque hicieron acto de presencia, algunos portando documentos extensos que acreditaban sus investigaciones.
Si bien las deliberaciones iniciales estuvieron marcadas por una contante discusión discriminatoria. Las dudas fueron diluyéndose a medida que los expertos llamados a declarar daban sus conclusiones del caso: ¿Son los conejos roedores?
—Ciertamente roen —dijo el doctor oso— pero eso no significa que debamos considerarlos como tales.
Un murmullo generalizado se propagó por la sala. Todos los conejos y liebres asentían con la cabeza mostrando su acuerdo con las opiniones del experto.
—Fijémonos en sus dientes incisivos, todo roedor tiene cuatro de estos, dos en la parte superior y dos en la parte inferior. Sin embargo, los conejos tienen cuatro en la parte superior y dos en la inferior para un total de seis —aseguró el oso.
El tigre pidió el uso de la palabra y aportó pruebas adicionales:
—Debemos ver también su pelaje, abundante en las patas y orejas en el caso de los conejos, más sin embargo, no se da este caso en los roedores. Por otra parte la alimentación de los roedores es bastante amplia, roen de todo; pero los conejos solo son herbívoros.
El colibrí, quien presidía la sesión, se levantó en vuelo y preguntó a los expertos: —¿Cómo llamaremos entonces a los conejos si no son roedores?
—Hemos convenido —dijo el oso— en llamarlos lagomorfos en vista de que se parecen a las liebres.
Toda la asamblea se mostró complacida por la decisión, en especial los conejos que no deseaban ser conocidos como roedores. Sin embargo, a pesar de que los animales tendrían clara la diferencia a partir de ese momento, al hombre le costaría entenderla y se mantendría confundido por algún tiempo.
¿Sabía usted que los conejos no son roedores sino lagomorfos? ¿No lo sabía? Es posible que usted no estuviera en esa asamblea en el bosque…
---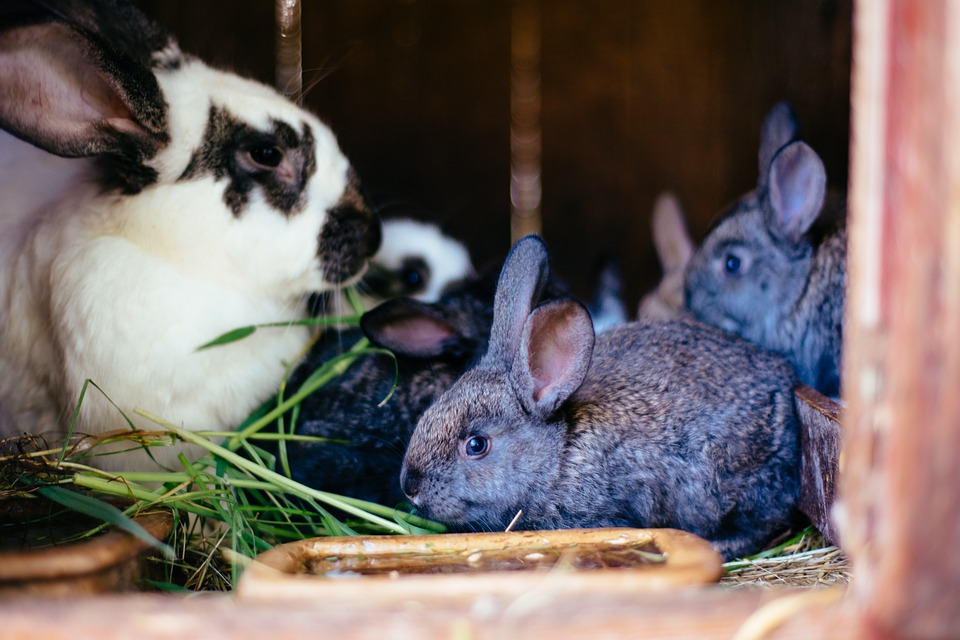 Esta invitación es solo para 100 personas, no pierdas la tuya: https://discord.gg/jCS6kZ4
---
By @latino.romano
The animal assembly met early to consider an important issue. Outstanding members of the different animal species of the forest were present, some carrying extensive documents proving their investigations.
Although the initial deliberations were marked by a constant discriminatory discussion. The doubts were diluted as the experts called to testify gave their conclusions of the case: Are the rabbits rodents?
-Certainly they roen," said the bear doctor, "but that does not mean that we should consider them as such.
A generalized murmur spread through the room. All the rabbits and hares nodded in agreement with the expert's opinions.
-Let us look at his incisor teeth, every rodent has four of these, two at the top and two at the bottom. However, the rabbits have four at the top and two at the bottom for a total of six," said the bear.
The tiger asked for the floor and provided additional evidence:
-We must also see their fur, abundant in the legs and ears in the case of rabbits, more however, this is not the case in rodents. On the other hand the feeding of the rodents is quite ample, they gnaw on everything; but the rabbits are only herbivores.
The hummingbird, who presided over the session, got up in the air and asked the experts: -What then shall we call the rabbits if they are not rodents?
-We have agreed," said the bear, "to call them lagomorphs because they look like hares.
The whole assembly was pleased with the decision, especially the rabbits who did not want to be known as rodents. However, although the animals would be clear about the difference from that moment on, man would find it hard to understand and would remain confused for some time.
Did you know that rabbits are not rodents but lagomorphs? Did you not know? It is possible that you were not in that assembly in the forest…
---