Por @latino.romano
Una persona sufre un accidente, o pierde su empleo, o es abandonado por sus supuestos amigos. Quizá un proyecto importante fracase, o se quede sin dinero, o se entere de que sufre de una enfermedad difícil.
¿Puede alguien frente a estas situaciones adversas reponerse positivamente y seguir adelante?.
De hecho si puede, a esta capacidad se le llama Resiliencia. El origen latino de la misma evoca un saltar atrás, volver a comenzar. Se trata de no dejar que los problemas acaben con nosotros, sino de buscar un enfoque que nos permita hallar soluciones.
Voy a citar aquí un pequeño dialogo ficticio cuyo autor desconozco, pero que ejemplifica la aplicación de esta capacidad del ser humano:
—¡Oye Charlie, eres realmente malo para escribir!
—Sí, lo sé. Por eso sigo esforzándome por aprender a hacerlo bien —respondió mientras seguía escribiendo.
—Los demás son mucho mejores que tú Charlie, y tienen más éxito.
—Claro, es que ellos ponen mucho empeño en su trabajo, para mí son una fuente de inspiración —agregó mientras seguía sin distraerse de su actividad.
—Supongo entonces que estás listo para abandonarlo todo y olvidarte de la literatura ¿Verdad Charlie?
—Se me ocurre eso todos los días, pero luego me animo y sigo adelante.
—Charlie, ¿te das cuenta de que trato de desalentarte?
—Sí me doy cuenta, pero estoy acostumbrado a eso, hay personas que me dicen cosas peores.
Note como Charlie usa la resiliencia para no dejarse vencer por las palabras amargas de su interlocutor. Es realmente una cualidad que es bueno desarrollar y aplicar en nuestras vidas.
---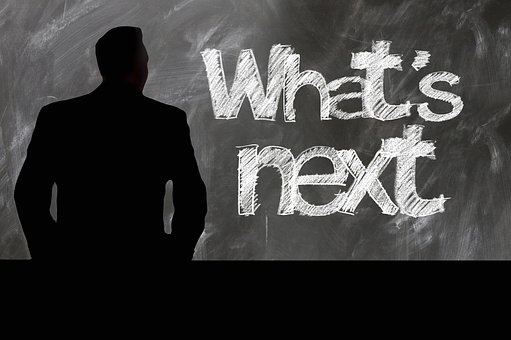 Esta invitación es solo para 100 personas, no pierdas la tuya: https://discord.gg/jCS6kZ4
---
By @latino.romano
A person suffers an accident, or loses his job, or is abandoned by his supposed friends. Perhaps a major project fails, or runs out of money, or learns that he suffers from a difficult illness.
Can anyone who is faced with these adverse situations recover positively and move on?
In fact, if it can, this capacity is called Resilience. The Latin origin of it evokes a jump backwards, to start again. It is a question of not letting the problems end with us, but of looking for an approach that allows us to find solutions.
I am going to quote here a small fictitious dialogue whose author I do not know, but which exemplifies the application of this capacity of the human being:
-Hey Charlie, you're really bad at writing!
-Yes, I know. That's why I keep trying to learn how to do it well," he replied as he continued to write.
-The others are much better than you Charlie, and they're more successful.
-Of course, they put a lot of effort into their work, for me they are a source of inspiration," he added as he continued without distracting himself from his activity.
-So I guess you're ready to drop everything and forget about literature, aren't you, Charlie?
-I come up with that every day, but then I cheer up and move on.
-Charlie, do you realize I'm trying to discourage you?
-Yes, I realize it, but I'm used to it, there are people who tell me worse things.
Notice how Charlie uses resilience not to let himself be defeated by the bitter words of his interlocutor. It's really a quality that's good to develop and apply in our lives.
---