Por @latino.romano
Contar los días tiene un propósito definido, conocer e interpretar el tiempo permite saber sobre la estación de turno.
Ser previsor es un don de pocos, organizarse para esperar lo mejor es una tarea dejada a los buenos oficios de almas nobles y gentiles. ¿Qué es lo más sano e inteligente que se puede hacer cuando se obtiene alguna riqueza? Ahorrar e invertir.
¿Qué pasa si sabemos con certeza que el invierno vendrá a pesar de estar disfrutando justo ahora de la bonanza del divertido verano? Hay que prepararse recogiendo leña. Así no nos tomará por sorpresa y descuido.
Debemos aprender a bailar con la música cuando el vino tinto nos ha puesto alegres y el ritmo parece contagioso. También debemos aprender a esperar sentados cuando las energías reclaman un descanso y las copas parecen darnos mareos.
Parece que el crudo invierno pasará pronto, luego vendrán magníficos momentos de disfrute. Finalmente el frío volverá con toda su fuerza, pero… ¿Estaremos preparados esta vez?
Tendremos que recoger leña desde ahora para lograrlo…
Descargo de responsabilidad: Las opiniones que se traslucen en este texto obedecen a la óptica personal del autor quien, como toda persona, tiene derecho a expresarlas respetuosamente.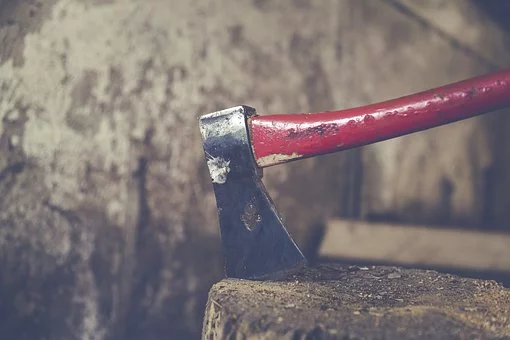 Gheyzer J. Villegas (@latino.romano) es un escritor hispano de relatos y poemas, miembro del mundialmente reconocido grupo The Allince para quien escribe estos textos inéditos…
English version
By @latino.romano
Counting the days has a definite purpose, knowing and interpreting the time allows to know about the station on duty.
To be farsighted is a gift of the few; to organize oneself to hope for the best is a task left to the good offices of noble and gentle souls. What is the healthiest and most intelligent thing to do when some wealth is obtained? Save and invest.
What if we know for sure that winter will come in spite of enjoying just now the bonanza of the fun summer? You have to prepare yourself by collecting firewood. That way it won't take us by surprise and carelessness.
We must learn to dance to the music when the red wine has made us happy and the rhythm seems contagious. We must also learn to sit back and wait when the energies call for a rest and the glasses seem to make us dizzy.
It seems that the harsh winter will soon be over, and then there will be magnificent moments of enjoyment. Finally the cold will return in full force, but… Will we be ready this time?
We'll have to gather wood from now on to make it…
Disclaimer: The views expressed in this text are those of the author, who, like everyone else, is entitled to express them respectfully.
Versão em português
Por @latino.romano
A contagem dos dias tem um propósito definido, conhecer e interpretar o tempo que permite conhecer a estação em serviço.
Ser previdente é um dom de poucos; organizar-se para esperar o melhor é uma tarefa deixada aos bons ofícios das almas nobres e gentis. Qual é a coisa mais saudável e inteligente a fazer quando se obtém alguma riqueza? Poupar e investir.
E se soubermos com certeza que o Inverno chegará, apesar de termos apreciado há pouco a bonança do divertido Verão? Tem de se preparar, recolhendo lenha. Assim, não nos apanhará de surpresa e descuido.
Temos de aprender a dançar ao som da música quando o vinho tinto nos fez felizes e o ritmo parece contagiante. Temos também de aprender a sentar-nos e esperar quando as energias exigem um descanso e os óculos parecem deixar-nos tontos.
Parece que o Inverno rigoroso vai acabar em breve, e depois haverá momentos magníficos de prazer. Finalmente o frio voltará com toda a força, mas… Estaremos prontos desta vez?
A partir de agora teremos de recolher madeira para a fazer…
Aviso: Os pontos de vista expressos neste texto são os do autor, que, como todos os outros, tem o direito de expressá-los respeitosamente.