Por @latino.romano
La necesidad es tutora de los que procuran escapar de las desgracias y desventuras.
Las noches eran especialmente frías en aquella montaña. Los recursos vitales eran escasos. Cualquier objeto, por simple que este fuera, podía representar una ventaja en aquel lugar. El aceite que se usaba como combustible era uno de esos elementos por lo que la gente aún habitaba aquellos parajes tan extremos.
—La abuela necesita aceite para su medicina. Debemos ir a la posada en la cumbre para conseguirlo —dijo la mujer con rostro preocupado y voz baja, procurando no despertar a la anciana que yacía postrada en un catre de mantas de lana.
—¿Cómo vamos a conseguir el aceite? —preguntó su hermana.
—Hay algunas monedas en el cofre, solo tenemos que ir y negociar. El próximo cargamento llega en dos días.
—No me preocupa el pago ni el viaje, me inquieta que no seremos las únicas que buscarán el aceite, todos en la montaña irán por el mismo botín.
—Por eso partiremos ahora mismo, si nos damos prisa llegaremos mañana a primera hora y esperaremos allí el cargamento antes que nadie.
Las mujeres partieron esperanzadas, e iniciaron una travesía entre los angostos caminos de los riscos filosos y los senderos ancestrales saturados de nieve y vientos fuertes. Unas piezas de pan dulce, en una busaca de piel, eran el único alimento del que disponían para todo el viaje. Las monedas de plata eran una fortuna, pero el aceite anhelado era igualmente costoso.
Estaban acostumbradas al fracaso en la montaña, a perder presas en la cacería, a perder cultivos de especias en el hielo; pero esta vez no podían perder la oportunidad de comprar la base de la medicina de la abuela. Mucha gente iba a la posada a comprar, pero solo unos pocos obtenían lo que buscaban.
La vida de la anciana dependía ahora, no de la entereza de sus nietas o de la determinación que ellas tenían, sino de que llegaran a tiempo, antes de que la multitud fuera demasiado grande para poder comprar en la posada.
Después de una larga y agotadora caminata, las dos mujeres valientemente se enfrentaron a las inclemencias de la ventisca alpina. Sujetándose la una a la otra con fuerza, dando pasos cortos pero firmes, lograron llegar al sitio cuando apenas el Sol bañaba con su luz el lugar.
Para su sorpresa, no eran las únicas que habían tenido la idea de llegar antes que nadie…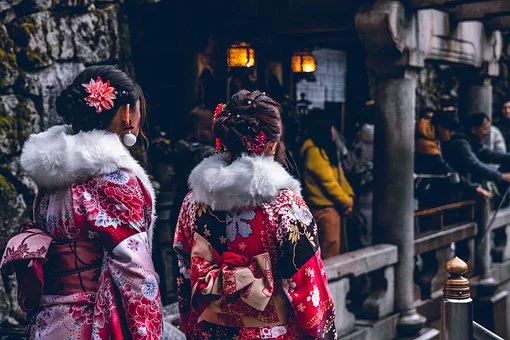 Gheyzer J. Villegas (@latino.romano) es un escritor hispano de relatos y poemas, miembro del mundialmente reconocido grupo The Allince para quien escribe estos textos inéditos…
By @latino.romano
Necessity is the guardian of those who seek to escape misfortune and misadventures.
Especially the nights were cold in that mountain. Vital resources were scarce. Any object, no matter how simple, could represent an advantage in that place. The oil that was used as fuel was one of those elements that made people still live in those extreme places.
-Grandma needs oil for her medicine. We must go to the inn at the top to get it," said the woman with a worried face and a low voice, trying not to wake up the old woman who was lying on a cot of woollen blankets.
-How are we going to get the oil? -asked her sister.
-There are some coins in the chest, we just have to go and negotiate. The next shipment arrives in two days.
-I'm not worried about the payment or the journey, I'm worried that we won't be the only ones looking for the oil, everyone in the mountain will be going for the same loot.
-That's why we're leaving right now, if we hurry we'll get there first thing tomorrow morning and wait there for the shipment before anyone else.
The women left in hope, and began a journey between the narrow roads of the sharp cliffs and the ancestral paths saturated with snow and strong winds. A few pieces of sweet bread, in a leather bush, were the only food they had for the whole journey. The silver coins were a fortune, but the desired oil was equally expensive.
They were used to failure in the mountains, to losing prey in the hunt, to losing spice crops in the ice; but this time they could not miss the opportunity to buy the basis of grandmother's medicine. Many people went to the inn to buy, but only a few got what they were looking for.
The old woman's life now depended, not on the strength of her granddaughters or their determination, but on their arriving in time, before the crowd became too large to buy at the inn.
After a long and tiring walk, the two women bravely faced the harsh conditions of the Alpine blizzard. Holding each other tightly, taking short but firm steps, they managed to reach the site when the sun was barely bathing the place in its light.
To their surprise, they were not the only ones who had had the idea of arriving before anyone else…