Por @latino.romano
—Finalmente todo se sabe algún día. ¿No conoces ese refrán? —le respondió con seguridad colocando unas monedas en la mesa.
—Podemos hablar a mi salida, será en dos horas. Mi jefe se pone furioso cuando hablo demasiado con los clientes, sobre todo si son tipos guapos —respondió la chica tomando las monedas y guardando su libreta.
Montgomery no pudo evitar sentirse alagado, pero no perdió la concentración. Sabía que si perdía esa pista difícilmente hallaría otra. Una camarera lista podría simplemente estar quitándoselo de encima con una treta simple.
—Conozco bien a tu jefe. Si en dos horas no te veo en el banco del parque frente a la estatua del oso, mañana no te molestes en venir al trabajo —dijo en tono serio esperando que diera resultado su engaño.
—Pierda cuidado —replicó la joven nerviosamente— seguro estaré allí, no quiero problemas con nadie, ni con usted, ni con la policía, ni con mi jefe.
Afuera del café dos mujeres armaban un escándalo por causa de un taxi que ambas reclamaban haberlo ocupado. La gente se aglomeraba para ver la discusión como curiosos observadores. Montgomery pudo reconocer a una de ellas. Era claro que se trataba de la misma mujer que intentó quitarle el sobre el otro día. El mechón de pelo color blanco que colgaba sobre su frente era inconfundible.
Se ocultó detrás de un poste de luz para tratar de ver en que terminaba la refriega, cuando un par de hombres fornidos lo sujetaron, apuntándole con un arma de manera discreta.
—¡Bonito espectáculo ¿eh?! Nuestro jefe quiere hablar con usted —dijo uno de los matones empujándolo dentro de un vehículo.
Nadie se percató del secuestro, todos miraban fijamente a las dos mujeres que discutían a plena calle. Cuando el vehículo se alejó algunos metros, ambas mujeres simplemente se separaron y siguieron caminos diferentes. La gente estaba extrañada, pero rápidamente volvieron a sus propios asuntos.
---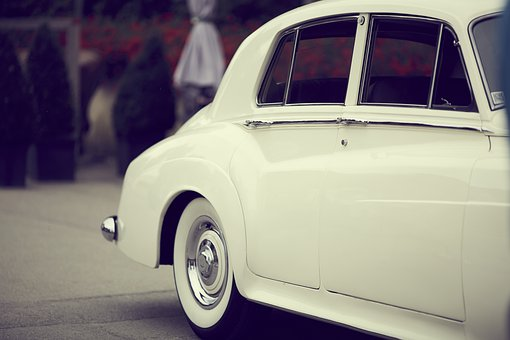 Esta invitación es solo para 100 personas, no pierdas la tuya: https://discord.gg/jCS6kZ4
---
By @latino.romano
-Finally everything will be known someday. Don't you know that saying? -He replied with certainty, placing some coins on the table.
-We can talk on my way out, it will be in two hours. My boss gets furious when I talk too much with the customers, especially if they are handsome guys," replied the girl taking the coins and keeping her notebook.
Montgomery couldn't help but feel flattered, but he didn't lose his concentration. He knew that if he lost that clue he would hardly find another. A clever waitress could simply be pulling him off with a simple trick.
-I know your boss well. If in two hours I don't see you on the park bench in front of the bear statue, don't bother coming to work tomorrow," he said in a serious tone, hoping that his deception would work.
-Be careful," replied the young woman nervously, "I'm sure I'll be there, I don't want any trouble with anyone, not with you, not with the police, not with my boss.
Outside the café two women were making a fuss about a taxi they both claimed to have occupied. People crowded to see the discussion as curious observers. Montgomery could recognize one of them. Clearly it was the same woman who tried to take the envelope from her the other day. The strand of white hair hanging from her forehead was unmistakable.
He hid behind a light pole to try to see what the scuffle was ending on, when a couple of chunky men held him, pointing a gun at him discreetly.
-Pretty show, huh?! Our boss wants to talk to you," said one of the thugs, pushing him into a vehicle.
No one noticed the kidnapping, everyone was staring at the two women arguing in the middle of the street. When the vehicle drove a few meters away, the two women simply split up and went their separate ways. The people were surprised, but they quickly returned to their own business.
---