Por @latino.romano
La poesía es una forma de expresión literaria que permite a su autor crear un cuadro de sentimientos e ideas bellamente adornados para deleitar a quien escucha o lee.
Quizá muchos estén familiarizados con las estrofas que tienen rima justo al final de las oraciones, pero realmente una poesía puede tener muchos matices diferentes, podría tener rima o no, y aun así poder transmitir las ideas con una profundidad exquisita.
La métrica es otro aspecto importante de esta forma de expresión, la temática y a quien va dirigida, si será leída o narrada. Todas estas son cosas a considerar.
Si te gusta la poesía, quiero recomendarte algunos sitios muy buenos donde encontrarás personas con la misma pasión.
Visita la comunidad de poetas Blockchain Poets de @moeknows
También puedes darle un vistazo a este concurso genial de la @freewritewhouse y su Club de Poesía: https://hive.blog/hive-161155/@freewritehouse/pintar-con-palabras-club-de-poesia-27-de-mayo-de-2020
Algunas personas llevan por dentro el deseo de escribir en este género literario, pero quizá no se sientan seguros de hacerlo bien. ¡Es hora de dar el paso!.
Y si encuentras en la web algún poema que desees compartir con los demás, puedes hacer utilizando la extensión AltYes de @fullalt puedes ver de qué se trata en este enlace:
https://www.fullalt.com/altyes-intro/
Descargo de responsabilidad: Las opiniones que se traslucen en este texto obedecen a la óptica personal del autor quien, como toda persona, tiene derecho a expresarlas respetuosamente.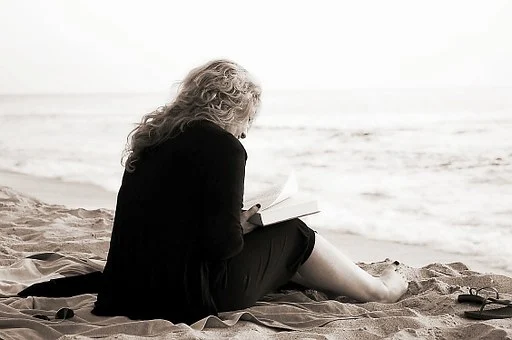 Gheyzer J. Villegas (@latino.romano) es un escritor hispano de relatos y poemas, miembro del mundialmente reconocido grupo The Alliance para quien escribe estos textos inéditos…
English version
By @latino.romano
Poetry is a form of literary expression that allows its author to create a beautifully adorned picture of feelings and ideas to delight the listener or reader.
Many people may be familiar with the verses that have rhyme right at the end of the sentences, but actually a poem can have many different nuances, it may or may not have rhyme, and still be able to convey the ideas with exquisite depth.
Metrics is another important aspect of this form of expression, the subject matter and the person to whom it is addressed, whether it is read or narrated. These are all things to consider.
If you like poetry, I want to recommend some very good places where you will find people with the same passion.
Visit the Blockchain Poets community of @moeknows
You can also take a look at this great contest from the @freewritewhouse and its Poetry Club: https://hive.blog/hive-161155/@freewritehouse/pintthe-words-club-of-poetry-27-May-2020
Some people have a desire to write in this literary genre, but they may not feel confident about doing it well. It's time to take the plunge!
And if you find a poem on the web that you want to share with others, you can do so by using the AltYes extension of @fullalt. You can see what it's all about at this link:
https://www.fullalt.com/altyes-intro/
Disclaimer: The views expressed in this text are those of the author, who, like everyone else, is entitled to express them respectfully.
Versão em português
Por @latino.romano
A poesia é uma forma de expressão literária que permite ao seu autor criar uma bela imagem ornamentada de sentimentos e ideias para deleitar o ouvinte ou leitor.
Muitas pessoas podem estar familiarizadas com os versos que rimam mesmo no final das frases, mas na verdade um poema pode ter muitas nuances diferentes, pode ou não ter rima, e ainda ser capaz de transmitir as ideias com uma profundidade requintada.
A métrica é outro aspecto importante desta forma de expressão, o sujeito e a pessoa a quem se dirige, quer seja lida ou narrada. Tudo isto são coisas a considerar.
Se gosta de poesia, quero recomendar-lhe alguns lugares muito bons onde encontrará pessoas com a mesma paixão.
Visite a comunidade Blockchain Poets de @moeknows
Você também pode dar uma olhada neste grande concurso do @freewritewhouse e seu Clube de Poesia: https://hive.blog/hive-161155/@freewritehouse/pintthe-words-club-of-poetry-27-May-2020
Algumas pessoas têm o desejo de escrever neste género literário, mas podem não se sentir confiantes em fazê-lo bem. Está na hora de dar o mergulho!
E se encontrar um poema na web que queira partilhar com outros, pode fazê-lo utilizando a extensão AltYes de @fullalt. Pode ver do que se trata neste link:
https://www.fullalt.com/altyes-intro/
Aviso: Os pontos de vista expressos neste texto são os do autor, que, como todos os outros, tem o direito de expressá-los respeitosamente.