Por @latino.romano
Cumplía su horario cada día con fidelidad, la importancia de su trabajo no le era ajena. Todos en el pueblo necesitaban de sus productos, los mejores del mercado.
Un gran estante lleno de frascos de diversos colores adornaban la tienda. Cada frasco era exactamente igual por fuera, pero su contenido era otra cosa. Aquel vendedor se había especializado en comerciar con un producto único; vendía emociones.
Amor, ira, felicidad, tristeza, temor… eran los nombres que figuraban en las etiquetas. Un par de cucharaditas diluidos en una taza con agua eran suficientes para generar en quien lo bebía el sentimiento buscado.
El más vendido era la "felicidad", cada mañana los padres de familia trabajadores compraban un frasco antes de ir a sus empleos, para poder trabajar con ganas pese al mísero salario que ganaban. De regreso debían comprar otra dosis, para poder llegar a casa y jugar con sus hijos y besar a sus esposas con una sonrisa.
Las muchachas jóvenes del pueblo se metían a escondidas en la tienda para comprar "amor". No querían que las descubrieran y comenzaran a hacerles preguntas incómodas. A veces el vendedor se negaba a venderles cuando se enteraba por cual muchacho compraban el frasco, esto debido a que ese mismo muchacho había llegado temprano comprando "sinceridad" por los mismos motivos.
Una mujer en el pueblo solía comprar "enojo" cada mediodía, lo hacía porque a esa hora atendía un baño público en una de las estaciones de autobús y siempre la trataban con descaro.
Algunas madres compraban "temor" para sus hijos pequeños, en especial para los que jugaban cerca del bosque, así no se atreverían a adentrarse mucho en él, ni tocarían animales salvajes que pudieran ser venenosos. Otras madres en cambio compraban "curiosidad" y la servían a sus niños antes de cada comida para que se interesaran en las verduras.
Era la mejor tienda y la más visitada del pueblo. Hasta el alcalde pasaba por allí cada semana buscando "astucia" y "picardía", el vendedor lo engañaba y le vendía "honradez" y "ganas de trabajar".
De donde sacaba las recetas el dueño de la tienda, nadie lo sabía, pero todos compraban a diario su dosis sin fallar.
---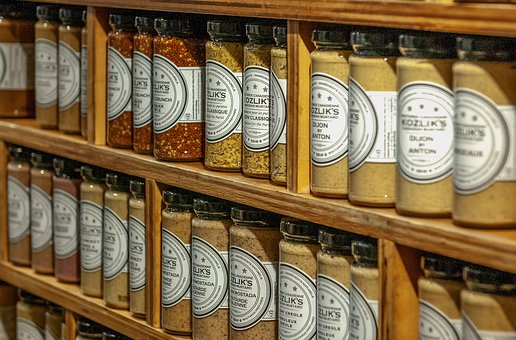 Esta invitación es solo para 100 personas, no pierdas la tuya: https://discord.gg/jCS6kZ4
---
By @latino.romano
He kept his schedule every day with fidelity, the importance of his work was not alien to him. Everyone in the village needed his products, the best on the market.
A large shelf full of jars of different colors adorned the store. Each bottle was exactly the same on the outside, but its contents were something else. That salesman had specialized in trading with a unique product; he sold emotions.
Love, anger, happiness, sadness, fear… were the names on the labels. A couple of teaspoons diluted in a cup of water were enough to generate in whoever drank it the desired feeling.
The most sold was the "happiness", every morning the working parents bought a bottle before going to their jobs, to be able to work hard despite the miserable salary they earned. On their return they had to buy another dose, so that they could get home and play with their children and kiss their wives with a smile.
The young girls of the village would sneak into the shop to buy "love". They didn't want to be discovered and start asking uncomfortable questions. Sometimes the salesman refused to sell them when he found out which boy was buying the jar, because that same boy had come early buying "sincerity" for the same reasons.
A woman in the village used to buy "anger" every midday, because at that time she attended a public bathroom in one of the bus stations and she was always treated shamelessly.
Some mothers bought "fear" for their small children, especially for those who played near the forest, so they would not dare to go too far into it, nor would they touch wild animals that might be poisonous. Other mothers, on the other hand, bought "curiosity" and served it to their children before each meal so that they would be interested in vegetables.
It was the best and most visited shop in town. Even the mayor passed by every week looking for "cunning" and "mischief", the salesman deceived him and sold him "honesty" and "willingness to work".
Where the owner of the shop got the recipes, nobody knew it, but everyone bought his daily dose without failing.
---