Por @latino.romano
La mañana era cálida a pesar de ser un mes frío. La ausencia de gritos era evidencia de la soledad que embargaba al pueblo. Una sensación de abandono, un aire a olvido recorrían las calles y parecía que el tiempo se hubiera congelado en un instante.
La televisión no transmitía más noticias, no quedaba nadie para presentar ningún programa, tampoco quedaban muchos espectadores para verlos. Solo una voz ronca se escuchaba por la única estación de radio que tenía autorización para transmitir; una emisora militar.
Al comienzo de la estación, miles de personas desfilaban por las calles con sus equipajes de mano. Todas buscaban el número del tren al que debían subir, la evacuación era obligatoria.
El cierre de las escuelas hizo que las plazas públicas abundaran en niños gritando y jugando, ignorantes ante la amenaza que estremecía a la población. En ese entonces aún se podía salir afuera y comprar pan en alguna tienda.
Pronto las voces y los gritos infantiles dieron paso al silencio casi absoluto. Las pocas personas que quedaban, principalmente funcionarios del gobierno de bajo rango, se encargaban del mantenimiento de maquinaria sensible que no podía abandonarse. Una de esas máquinas filtraba las reservas de oxígeno que nos mantenían con vida en el edificio donde laboraba.
Los trenes dejaron de evacuar a la gente con la misma frecuencia que al comienzo. El edifico, sin embargo, fue quedándose vacío de apoco con el pasar de los días. El aire estaba cada vez más viciado, y mis temores se acrecentaron cuando noté que estaba totalmente solo en aquel lugar.
La madrugada anterior había salido un transporte con los últimos funcionarios que dirigían la residencia. No me habían informado de su retirada. Pero aún contaba con mi propio boleto de tren, el asiento C72 del tren 49.
Cada mañana me asomaba por la ventana que daba a la estación para ver si llegaba ese tren. Mis llamadas telefónicas a la central eran infructuosas. No podía arriesgarme a salir por mis propios medios, a escapar a algún lugar distante, en parte porque no tenía idea de a dónde ir, ni tampoco tenía una provisión suficiente de oxígeno para llegar muy lejos.
Mis alimentos comenzaron a escasear, había pasado un mes sin tener noticia alguna sobre mi rescate o evacuación. Comencé a pensar que me habían abandonado, que moriría en ese lugar, víctima de un gran engaño.
La voz ronca de la radio habló de nuevo luego de varios días. Anunciaba la llegada de un transporte que haría escala en mi pueblo. Tomé todas mis reservas de oxígeno y me preparé para esperar su llegada, era mi última oportunidad de salvarme de aquella miseria. Cuando el transporte enfiló por el andén, era el tren número 49, me quedé estupefacto ante su llegada. Un sujeto fuertemente armado y portando una extraña mascarilla se bajó del vagón y me estiró la mano pidiendo mi boleto. Miró con seriedad el número, y luego me hizo una señal para que abordara.
Todavía no entiendo bien cómo logré salir de aquel lugar. Todavía me agobia la idea de que quizá no era el único que esperaba la llegada de aquel tren, pero si el único que logró escapar por poco esa mañana.
---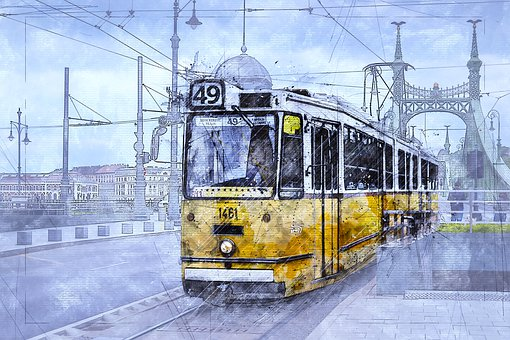 Esta invitación es solo para 100 personas, no pierdas la tuya: https://discord.gg/jCS6kZ4
---
By @latino.romano
The morning was warm despite being a cold month. The absence of screams was evidence of the loneliness that seized the town. A feeling of abandonment, an air of forgetfulness ran through the streets and it seemed that time had frozen in an instant.
The television did not transmit any more news, there was no one left to present any program, nor were there many spectators to see them. Only a hoarse voice was heard on the only radio station authorized to broadcast; a military station.
At the beginning of the station, thousands of people paraded through the streets with their hand luggage. They all looked for the number of the train they had to get on, evacuation was compulsory.
The closure of the schools meant that public squares were filled with children screaming and playing, ignorant of the threat that shook the population. At that time it was still possible to go outside and buy bread in a shop.
Soon the children's voices and screams gave way to almost absolute silence. The few people left, mainly low-level government officials, were in charge of maintaining sensitive machinery that could not be abandoned. One of these machines filtered the oxygen reserves that kept us alive in the building where I worked.
Trains stopped evacuating people as often as at the beginning. The building, however, became empty as the days went by. The air was more and more vitiated, and my fears grew when I noticed that I was totally alone in that place.
The previous morning a transport had left with the last officials who ran the residence. I had not been informed of their withdrawal. But I still had my own train ticket, the C72 seat of the 49 train.
Every morning I would look out of the window facing the station to see if that train would arrive. My phone calls to the station were unsuccessful. I could not risk going out on my own, escaping to some distant place, partly because I had no idea where to go, nor did I have a sufficient supply of oxygen to get very far.
My food became scarce, a month had passed without any news of my rescue or evacuation. I began to think that they had abandoned me, that I would die in that place, victim of a great deception.
The hoarse voice of the radio spoke again after several days. It announced the arrival of a transport that would stop in my village. I took all my oxygen reserves and prepared to wait for their arrival, it was my last chance to save myself from that misery. When the transport left for the platform, it was the 49th train, I was astonished at its arrival. A heavily armed man wearing a strange mask got out of the car and stretched out his hand asking for my ticket. He looked seriously at the number, and then gave me a signal to board.
I still don't quite understand how I managed to get out of that place. I'm still overwhelmed by the idea that maybe I wasn't the only one waiting for that train to arrive, but the only one who narrowly escaped that morning.
---