Por @latino.romano
Miró la taza de café con un dejo de desprecio, y dejándola sobre la mesa se dirigió a la ventana.
—Tienes que aceptar que no volverá. No importa cuántas veces mires por esa ventana, el panorama siempre será el mismo de ahora en adelante.
Le escuchó decir aquellas duras palabras sin inmutarse. Para él era como si nadie estuviera hablándole. Las constantes amenazas y los innumerables comentarios desalentadores le habían entumecido el corazón.
—Supongo que tienes razón —declaró secamente— Pero me encanta la idea de fingir que tengo esperanza.
—No me importa si deseas hacerte daño a diario con esto. Pero que le llenes el corazón a Tifany con tus ideas absurdas de optimismo nos enferma a todos —le reclamó lentamente, como procurando causarle el mayor dolor posible.
Tifany es libre de creer lo que quiera. Yo soy libre de decir lo que me plazca. Tu… eres libre de largarte de aquí si no te gusta cómo van las cosas. Al fin y al cabo todo esta casa y sus alrededores me pertenecen —indicó conteniendo su furia, como procurando ser lo más punzante posible con sus palabras.
La tensión emocional era bastante común aquellos días. Después del suceso del lago, los caminos y las calles anchas ya no eran recorridos por nadie. Todos permanecían resguardados en refugios o en casas viejas con protección. Asustados al comienzo, esperanzados al pasar los días, iracundos al pasar las semanas.
—Si pudiera irme de aquí lo haría sin pensarlo —señaló golpeando la pared levemente— pero sabes que no puedo hacerlo, nadie puede.
—Entonces no fastidies con tus lamentos y deja a los demás vivir con sus propias falsas esperanzas.
---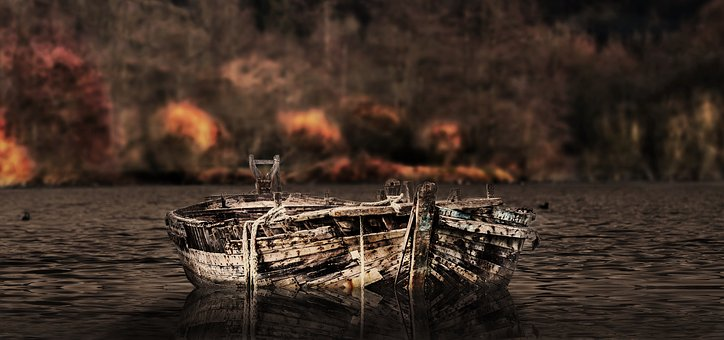 Esta historia continuará próximamente…
Esta invitación es solo para 100 personas, no pierdas la tuya: https://discord.gg/jCS6kZ4
---
By @latino.romano
He looked at the cup of coffee with a hint of contempt, leaving it on the table and headed for the window.
-You have to accept that he won't come back. No matter how many times you look through that window, the picture will always be the same from now on.
He heard him say those harsh words without imitation. To him it was as if no one was talking to him. Constant threats and countless discouraging comments had numbed his heart.
-But I love the idea of pretending that I have hope.
-I don't care if you want to hurt yourself every day with this. But filling Tifany's heart with your absurd ideas of optimism makes us all sick," he slowly complained, as if trying to cause him as much pain as possible.
Tifany is free to believe whatever she wants. I am free to say as I please. You… you're free to get out of here if you don't like the way things are going. After all, all this house and its surroundings belong to me," he said, containing his fury, as if trying to be as sharp as possible with his words.
Emotional tension was quite common in those days. After the lake event, the roads and wide streets were no longer travelled by anyone. All remained sheltered in shelters or in old houses with protection. Frightened at first, hopeful as the days passed, angry as the weeks passed.
-If I could leave here I would do it without thinking," he said, tapping the wall slightly, "but you know I can't do it, no one can.
-Then don't bother with your regrets and let others live with their own false hopes.
---