Por @latino.romano
Resuenan con fuerza y estruendo tus gritos furiosos. En tu ira destrozas los sueños que tanto tiempo costó construir.
Tu aliento es como flechas filosas que se hunden sin piedad en los blandos corazones de guerreros improvisados. Las heridas que infliges nunca dejan de sangrar sin importar la medicina que les apliquen. La medicina humana no funciona con eso.
Veo a mi alrededor las huellas borrosas de figuras que ya no son, que una vez te enfrentaron sin éxito. Un dolor se anida en mi pecho al saber que pude ser yo.
¿Por qué corro con firmeza hasta tu interior buscando una salida? Debería huir de ti a lugares lejanos y seguros, pero sé que no tendría tiempo de escapar. Ya estás aquí vociferando tu terrible mandato.
Pero me adentro en tus entrañas rumbo hacia tu corazón palpitante. En tu centro está tu órgano principal. En tu ojo conseguiré la calma, el sosiego que me dará una oportunidad.
No siento temor de enfrentarte si estoy seguro de que podré vencerte. En tu ojo los vientos están calmados y los gritos de dolor se apaciguan, las aguas bajan su nivel y los rostros pueden ver mejor el horizonte. La más cruda de las tormentas tiene su momento de tranquilidad. En ese momento se centra mi lucha.
No levantes ave tu vuelo, no te confíes de los vientos que hacen reposar tus plumas. Resguarda tu nido y tus polluelos ahora que puedes hacerlo, cuando la furia regrese puede darte una amarga sorpresa.
Un pañuelo blanco izado con temor anuncia paz en medio de la guerra. Contigo solo muestra la fuerza con la que deseas golpear.
El llanto de un niño es una canción triste que suena sin melodía. Un poema sin versos dulces que inspiran desesperación. Pero en el ojo de la tormenta la música no tiene ritmo, un frío y neutral tono lo invade todo a su paso. Es el canto elegante de la calma ansiada ante las pruebas. La puerta de entrada a los sentimientos de esperanza.
La tormenta pasará, la calma volverá, tendré que recoger los pedazos restantes; al menos tendré algo que recoger.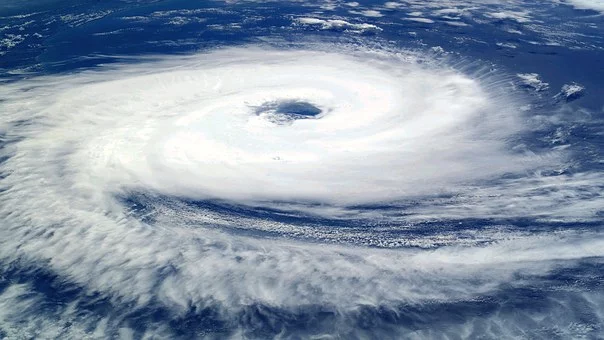 Gheyzer J. Villegas (@latino.romano) es un escritor hispano de relatos y poemas, miembro del mundialmente reconocido grupo The Allince para quien escribe estos textos inéditos…
By @latino.romano
Your angry cries ring out loud and clear. In your anger you shatter the dreams that took so long to build.
Your breath is like sharp arrows sinking mercilessly into the soft hearts of makeshift warriors. The wounds you inflict never stop bleeding no matter what medicine is applied. Human medicine doesn't work with that.
I see all around me the blurry traces of figures that are no longer, that once stood against you without success. A pain nests in my chest knowing it could have been me.
Why do I run steadily to your inner self looking for a way out? I should flee from you to distant and safe places, but I know I would not have time to escape. You're already here shouting your terrible command.
But I'm running inside you towards your beating heart. At your center is your main organ. In your eye I will get the calm, the quiet that will give me a chance.
I'm not afraid to face you if I'm sure I can beat you. In your eye the winds are calm and the cries of pain are calmed, the waters are lowered and the faces can see the horizon better. The harshest of storms has its quiet time. That's when my struggle is centered.
Do not take flight, do not trust the winds that make your feathers rest. Guard your nest and your chicks now that you can, when the fury returns it can give you a bitter surprise.
A white handkerchief raised in fear announces peace in the midst of war. With you it only shows the strength with which you wish to strike.
A child's cry is a sad song that sounds without a melody. A poem without sweet verses that inspire despair. But in the eye of the storm the music has no rhythm, a cold and neutral tone invades everything in its path. It is the elegant song of the calm that is longed for in the face of trials. The gateway to feelings of hope.
The storm will pass, the calm will return, I will have to pick up the remaining pieces; at least I will have something to pick up.