Por @latino.romano
No mires a todas partes buscando consuelo. En la desesperación no hay campeones ni héroes que alimenten leyendas.
Tantea con tus manos, palpa las sombras mientras buscas. La penumbra es un telón suave que se cierne como tienda sobre tu cabeza. ¿Puede una sombra ser más oscura que otra? Sí, si puede, así como una luz puede ser más brillante que otra.
Saluda a tu silueta tristeza mía. Tu contorno gris no supera los límites de mi esperanza. Doy vueltas alrededor de mi cuarto, sobre mi cama no encuentro la tranquilidad del sueño. Ni siquiera el espacio sideral se queda conforme con tan negra compañía. Estrellas se encargan de que se tenga un lugar donde mirar.
No dejes en oscuridad la habitación, no es necesario hacer esto cuando está en tu poder lograr un cambio. Enciende una luz que dirija las ideas, un norte temporal ante la senda opaca de tu encierro.
Miraré la luz y sabré que hay esperanza, estaré atento a cómo se apartan las sombras, a cómo el destello se impone a su entorno a pesar de que la fuerza del desánimo es intensa.
Enciende una luz en mi corazón, no esperes a que las sombras cedan en su ataque. Sorpréndelas haciendo uso de tu poder, fortaleciendo tu mano, tus pensamientos e ideas…
Descargo de responsabilidad: Las opiniones que se traslucen en este texto obedecen a la óptica personal del autor quien, como toda persona, tiene derecho a expresarlas respetuosamente.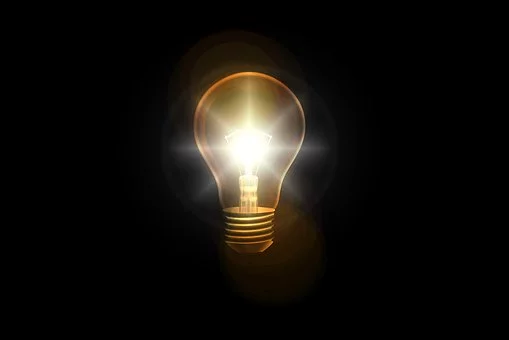 Gheyzer J. Villegas (@latino.romano) es un escritor hispano de relatos y poemas, miembro del mundialmente reconocido grupo The Alliance para quien escribe estos textos inéditos…
English version
By @latino.romano
Don't look everywhere for comfort. In despair, there are no champions or heroes to feed legends. Feel with your hands, touch the shadows as you search. The gloom is a soft curtain that hovers like a tent over your head. Can one shadow be darker than another? Yes, it can, just as one light can be brighter than another. Say hello to your silhouette, my sadness. Your gray outline does not exceed the limits of my hope. I wander around my room, on my bed I find no peace of sleep. Not even outer space is satisfied with such black company. Stars ensure that there is a place to look. Do not leave the room in darkness, it is not necessary to do this when it is in your power to make a change. Turn on a light that directs the ideas, a temporary north before the opaque path of your confinement. I will look at the light and I will know that there is hope, I will be attentive to how the shadows move away, to how the flash imposes itself on its surroundings even though the force of discouragement is intense. Light a light in my heart, do not wait for the shadows to give way in their attack. Surprise them by using your power, strengthening your hand, your thoughts and ideas…
Disclaimer: The views expressed in this text are those of the author, who, like everyone else, is entitled to express them respectfully.
Versão em português
Por @latino.romano
Não procure conforto em todo o lado. Em desespero, não há campeões nem heróis para alimentar lendas. Sinta com as suas mãos, toque nas sombras enquanto procura. O pessimismo é uma cortina macia que paira como uma tenda sobre a sua cabeça. Pode uma sombra ser mais escura do que outra? Sim, pode, tal como uma luz pode ser mais brilhante do que outra. Diga olá à sua silhueta, minha tristeza. O seu contorno cinzento não ultrapassa os limites da minha esperança. Vagueio pelo meu quarto, na minha cama não encontro paz no sono. Nem mesmo o espaço exterior está satisfeito com uma empresa tão negra. As estrelas garantem que há um lugar para procurar. Não deixe a sala na escuridão, não é necessário fazê-lo quando estiver em seu poder para fazer uma mudança. Acenda uma luz que dirija as ideias, um norte temporário antes do caminho opaco do seu confinamento. Olharei para a luz e saberei que há esperança, estarei atento à forma como as sombras se afastam, à forma como o flash se impõe ao seu redor, embora a força do desânimo seja intensa. Acendam uma luz no meu coração, não esperem que as sombras cedam no seu ataque. Surpreenda-os usando o seu poder, reforçando a sua mão, os seus pensamentos e ideias…
Aviso: Os pontos de vista expressos neste texto são os do autor, que, como todos os outros, tem o direito de expressá-los respeitosamente.