Por @latino.romano
Ilusionado con las promesas de su padre, se despertó muy de mañana para alistarse y abrir el taller.
Los años no habían pasado en vano, aunque seguía siendo solo un muchacho, los conocimientos de mecánicas le eran útiles para ayudar en algunas tareas. Todavía conservaba ese espíritu impulsivo y rebelde que le hacía creer que se comería el mundo entero.
Solía tener fantasías donde recorría las calles del pueblo por horas, llevando encomiendas y haciendo mandados a algunos vecinos. Sobre todo sabía que sería indispensable en el taller familiar para hacer las compras y enviar la correspondencia. Al fin tendría su propio vehículo.
Su padre le había prometido que al llegar al taller lo encontraría dentro del garaje. No le había dicho el color, la marca o el modelo. Estaba seguro que no sería un auto nuevo o de lujo, que serviría para trabajar, para demostrar que era todo un hombre de fiar; pero le encantaba la idea de tener su propio auto.
Se aseguraría de tenerlo siempre limpio. Ya no llegaría tarde a las fiestas, y podría ir a la playa cada fin de semana con sus amigos. Le compraría un equipo de sonido enorme para poder escuchar su música favorita.
Ese era el pensar del muchacho. Cuando llegó al taller, se sorprendió mucho con lo que vio. Se quedó mudo de la impresión. Su padre ya lo estaba esperando para darle la sorpresa. Solo le dijo:
—Cuídala y demuestra que puedo darte algo más grande más adelante.
Comprendió que su padre era un hombre que cumplía sus promesas, pero que por lo visto, sus propias expectativas habían sido muy altas. Pasaría algún tiempo antes de tener un vehículo, por ahora tendría que conformarse con una bicicleta.
---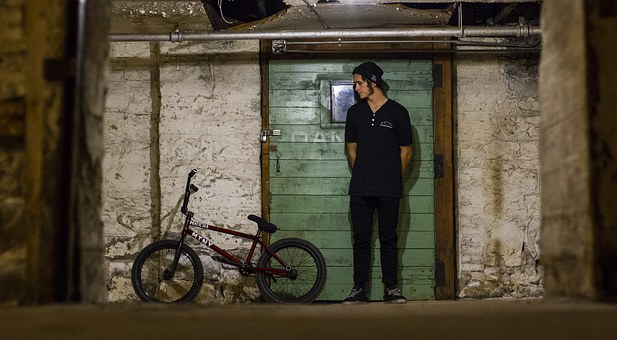 Esta invitación es solo para 100 personas, no pierdas la tuya: https://discord.gg/jCS6kZ4
---
By @latino.romano
Illusionized by his father's promises, he woke up very early in the morning to enlist and open the workshop.
The years had not passed in vain, although he was still only a boy, the knowledge of mechanics was useful to him to help in some tasks. He still had that impulsive, rebellious spirit that led him to believe that he would eat the whole world.
He used to have fantasies where he walked the streets of the town for hours, carrying errands and running errands for some neighbors. Above all, he knew that he would be indispensable in the family workshop to do the shopping and send the mail. At last he would have his own vehicle.
His father had promised him that when he arrived at the workshop he would find it inside the garage. He hadn't told her the colour, make or model. He was sure it wouldn't be a new or luxurious car that would be used for work, to prove he was a man to be trusted; but he loved the idea of having his own car.
He would make sure to keep it clean at all times. He wouldn't be late for parties anymore, and he could go to the beach every weekend with his friends. I would buy him a huge sound system so he could listen to his favorite music.
That was the boy's thinking. When he arrived at the workshop, he was very surprised by what he saw. He was dumbfounded. His father was already waiting for him to surprise him. He just said:
-Take care of her and show that I can give you something bigger later.
He understood that his father was a man who kept his promises, but that apparently his own expectations had been very high. It would be some time before he had a vehicle, for now he would have to settle for a bicycle.
---