Por @latino.romano
Partieron las aves desesperadas en busca de brotes verdes para descansar. Una huida esperada ante el desgaste de lo natural.
No hay alabanza para el Creador de lo hermosamente bello cuando esto se ha abandonado a su suerte, cuando se le ha quitado el brillo a fuerza de ineptitud. Un descuido monumental que avecina dolor y miseria, un intento efectivo de autodestrucción. El color cambia en las cosas abandonadas, pierde vida e intensidad, se va volando su vida como las aves abandonan el nidal; y solo las sombras a lo lejos dejan su silueta mirar.
Una traición al fiel amor que todo lo espera, una decepción para un regalo tan especial. Vuelan las aves, escapan las aves de una muerte segura, buscan una esperanza para su prole, un futuro mejor que labrar.
No hay lágrimas que corran por los rostros de los perpetradores. No hay compasión aun cuando sus propios huesos se secan por sus acciones. Todos los días son buenos para festejar la desidia, para premiar la maldad y la ruina.
No dejen caer su plumas sobre la arena reseca aves en escape. No dejen de mirar al frente, donde el Sol les guía con su luz. La rama de la que partieron se ha quebrado por lo reseco. Nuevas flores y hojas encontrarán a donde llegarán.
Pero vuelvan por mí cuando encuentren un refugio, busquen de nuevo mis versos para adornar su trino. Mis versos son austeros por amor a lo bueno, sedientas están mis emociones por una brisa fresca de primavera. No se olviden de mi.
Estaré dormido esperando su llegada, estaré descansando cuando toquen mi hombro. Despiértenme para que vea el día, para que contemple y perciba la fragancia de la vida.
---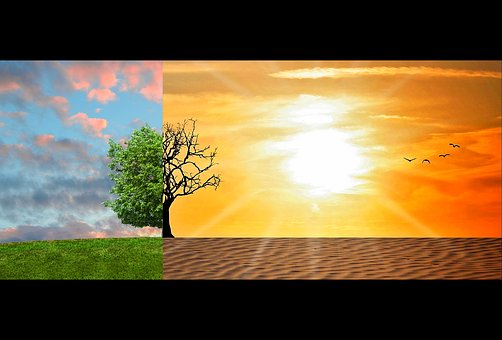 Esta invitación es solo para 100 personas, no pierdas la tuya: https://discord.gg/jCS6kZ4
---
By @latino.romano
Desperate birds left in search of green shoots to rest. A long awaited flight from the wear and tear of nature.
There is no praise for the Creator of the beautifully beautiful when it has been abandoned to its fate, when the brightness has been removed by the force of ineptitude. A monumental carelessness that breeds pain and misery, an effective attempt at self-destruction. Color changes in abandoned things, loses life and intensity, its life flies away as birds leave the nest; and only the shadows in the distance let their silhouette look.
A betrayal of the faithful love that awaits everything, a disappointment for such a special gift. Birds fly, birds escape from certain death, they seek hope for their offspring, a better future to till.
No tears run down the faces of the perpetrators. There is no compassion even when their own bones are dried up by their actions. Every day is good for celebrating idleness, for rewarding evil and ruin.
Don't drop your feathers on the dry sand of escaping birds. Do not stop looking straight ahead, where the Sun guides you with its light. The branch from which you departed has been broken by the dry. New flowers and leaves will find their way.
But come back for me when you find shelter, look again for my verses to adorn your trill. My verses are austere for the love of the good, my emotions are thirsty for a cool spring breeze. Don't forget me.
I will be asleep waiting for your arrival, I will be resting when you touch my shoulder. Wake me to see the day, to contemplate and perceive the fragrance of life.
---