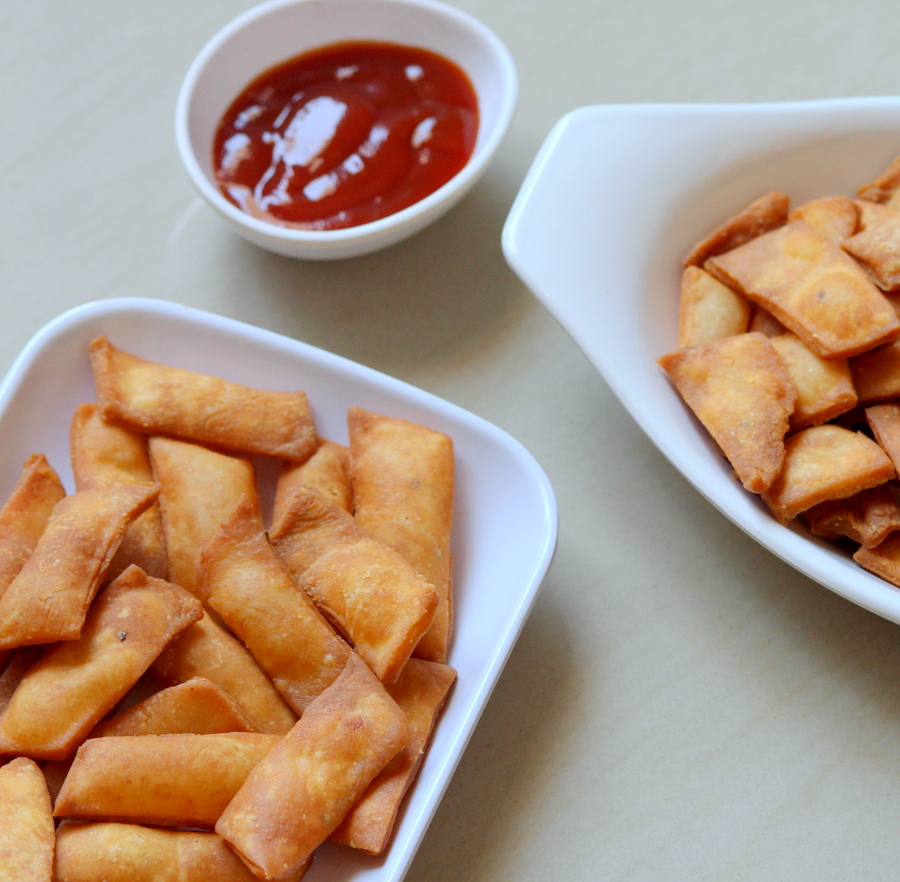 With all the Christmas sweets and cakes and you feel like you had too many of sweets and want a salty savory snack, here's one you can easily make at home.
Ingredients 
all purpose flour – one and a half cup
water
salt – a pinch or two
oil for frying
butter – two tablespoons
spice powder mix
Method
Prepare a dough by mixing the flour, salt, water and spice powder mix. It can include chilly flakes too if you like it hot. Spread the dough with a rolling pin and start to cut small diamond shape flat dough pieces. This can be done by drawing lines criss corss with a knife. Pick these pieces carefully and fry them in hot oil. These dough pieces that are fried can be stored in an air tight box for several days if it stays that long.
You can add black pepper powder too if you like. These fries are good because it is homemade, cheap, no preservatives used and very tasty too.
written by @sayee for @thealliance